We try our best to make the image as a representative of the actual product as possible. In rare cases, the actual appearance and language on the package of the product may differ from the one presented in the picture.
Details
Heliocare Ultra D Sun Capsules x30 is an oral dietary supplement with vitamin D and antioxidants that has been formulated to protect even the most sun sensitive skin. This sun protection booster was designed to help prevent allergic reactions and skin aging. Thanks to the exclusive patent Fernblock, it reinforces the skin's first defenses against the harms of radiation thanks to its powerful antioxidant properties and boosts the immunitary system in order to upgrade the sunscreen protection from within.
Characteristics
Main concerns: sun exposure, sollar allergy, vitiligo, psoriasis, lupus, atopic skin, actinic keratosis;
Time of intake: once a day;
Supply for: 1 months (1 capsule a day);
Age: 5+;
Main benefits: complements topical sun protection, helps increase the resistance of the skin to the sun, keeps the entire body protected for a longer period of time, helps prevent irritation and sunburn, is suitable to use after peelings or laser treatments, and with treatments with immunosuppressors or photosensitizers;
Formulated without: gluten.
Main Ingredients
Fernblock® (480mg) derives from a botanical extract that developed a natural mechanism to protect itself from solar radiation. In essence, it provides anti-aging, antioxidant and protective properties;
Lutein (2mg) helps to protect the eyes from sun damage;
Lycopene (1mg), Vitamin C (20mg) and also Vitamin E (3mg) provide powerful antioxidant properties. They help protect the skin from free radicals and limit the photoaging effects on the skin;
Vitamin D (5 µg) contributes to the normal functioning of the immune system. It is specially important to counterbalance the fact that people who have extreme solar allergies usually don't get enough radiation to produce the necessary amount of Vitamin D.
How to use
Take 1 capsule of Heliocare Ultra D Sun Capsules x30 per day with a full glass of water. If prolonged sun exposure occurs, repeat the intake 4 hours after exposure. Keep in mind that when taking this supplement, the application of sunscreen when exposed to the sun is mandatory.
Additional Info
Product Indications
Solar Allergy
Share
For better results, also use: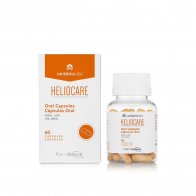 Regular Price: $26.24
Special Price $19.68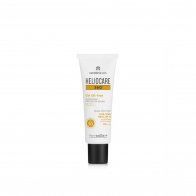 Regular Price: $32.81
Special Price $22.97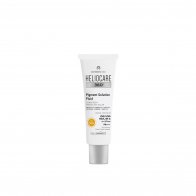 Regular Price: $28.96
Special Price $21.72