We try our best to make the image as a representative of the actual product as possible. In rare cases, the actual appearance and language on the package of the product may differ from the one presented in the picture.
Bioderma Hydrabio Crème Rich Moisturising Care Dry Very Dry Skin 50ml
Bioderma Hydrabio Crème helps to moisturize, nourish and brighten dry skin to very dry which suffers from dehydration.
Regular Price: $24.61
Special Price $16.00

In stock
Order now and get it between next Friday November 27th and Tuesday December 1st in the United States with DHL Express Shipping.
Watch videos about this product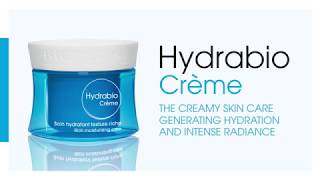 Details
Bioderma Hydrabio Crème is an intensive moisturizing cream for smooth, healthy and radiant skin. Thanks to the Aquagenium exclusive patent, which has cucumber extract and glycerin, this product helps to decongest, soothe and hydrate the skin. The lamellar technology ensures that the protective barrier is reinforced and the apple seed extract boosts the number of aquaporins to keep the skin properly hydrated. This product also has an anti-aging effect thanks to the Vitamin E and salicylic acid in the formula. Suitable for dry to very dry skin that suffers from dehydration.
Characteristics
Bioderma Hydrabio Crème has the following characteristics:
Aquagenium® complex keeps the skin hydrated and decongested, thanks to the cucumber extract and glycerin
Vitamin E fights premature aging
Salicylic acid to remove dead cells - smoothes and brightens the complexion
Fast absorbing formula, lasting, with a hypoallergenic fragrance
Can be used as make-up base
Hypoallergenic formula
Paraben free
Ideal for dry to very dry dehydrated skin
Nourishing formula
Hypoallergenic fragrance
How to use
Apply Bioderma Hydrabio Crème, in the morning and evening, on the clean skin of the face.
For best results, use after cleaning the skin with Bioderma Hydrabio H20 Micelle Solution. It can be used as makeup base.
Additional Info
Share