We try our best to make the image match the product we have in stock. In rare cases, the packaging may be updated by the brand without warning, or the language might differ from the one you see presented.

This product is currently unavailable. We apologize for the inconvenience.
To show your interest in this product please take a moment to submit your email address. As soon as the product is available we will email you a notification.
Details
SkinCeuticals Prevent Serum 10 is a combination of antioxidants that is ideal for sensitive skins. With Vitamin C, it scavenges the free radicals and prevents further damages on the skin. The ferulic acid has anti-inflammatory activity and helps to calm the skin, besides also having a powerful antioxidant activity that is compatible with skin prone to irritation. This serum can be used in combination with anti-acne treatments, to hydrate the skin.
Characteristics
Texture: serum;
Skin issues: acne, aging, sensitivity;
Time of application: morning;
Age: 20+;
Skin type: normal skin, including sensitive;
Main benefits: boosts collagen synthesis, antioxidant action;
Formulated without: parabens.
Main Ingredients
10% L-ascorbic acid neutralizes free radicals and boosts collagen synthesis;
0.2% Ferulic acid neutralizes free radicals, inhibits sun-induced melanogenesis that leads to dark spots and has anti-inflammatory activity.
How to use
Apply SkinCeuticals Prevent Serum 10 in the morning before the moisturizer. Apply 4-5 drops to the face, neck and chest and lightly massage the skin.
Additional Info
Share
For better results, also use: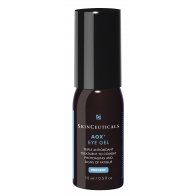 Price:
$110.41
& FREE Shipping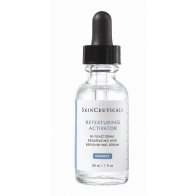 Price:
$108.39
& FREE Shipping