Details
SkinCeuticals Correct Retinol 0.3 is an anti-aging cream with 0.3% retinol, the maximum concentration allowed in the EU. Retinol is the only cosmetic ingredient to be proven to revert deep wrinkles and to reduce the concentration of collagen-degrading enzymes. With normal levels of collagen, the skin regains its firmness and wrinkle depth is reduced. Ideal for aging skins which have pigmentation spots, this cream brightens the complexion, helps to reduce hyperpigmentation and smooths the skin. Thanks to the bisabolol in the formula, the irritation that is usually associated with using retinols is reduced and there is less tendency to induce some redness or heating sensation.
Characteristics
Texture: cream;
Skin issues: acne, aging, hyperpigmentation;
Time of application: evening;
Age: 20+;
Skin type: normal to oily;
Main benefits: boosts collagen synthesis, reduces dark spots, diminishes enlarged pores, brightens the complexion.
Main Ingredients
0.3% retinol has been clinically proven to boost collagen synthesis and reduce the levels of the enzymes which degrade collagen;
Bisabolol is an active derived from chamomile which has anti-irritation properties to soothe the skin.
How to use
Apply SkinCeuticals Correct Retinol 0.3 in the evening after the serums 3x/week. Please note that if you're new to retinol, start gradually by introducing the retinol just once a week and gradually evolve until 3x/week. Do not use during the summer (opt for Retexturing Activator during hot months) and always use sunscreen during the day when using retinol.
Additional Info
Share
For better results, also use: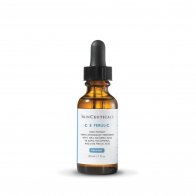 Regular Price: $201.28
Special Price $161.03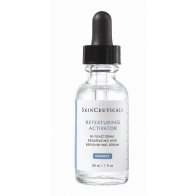 Regular Price: $107.27
Special Price $85.82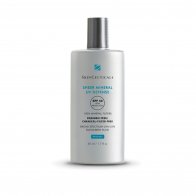 Regular Price: $49.63
Special Price $39.70