Singles Day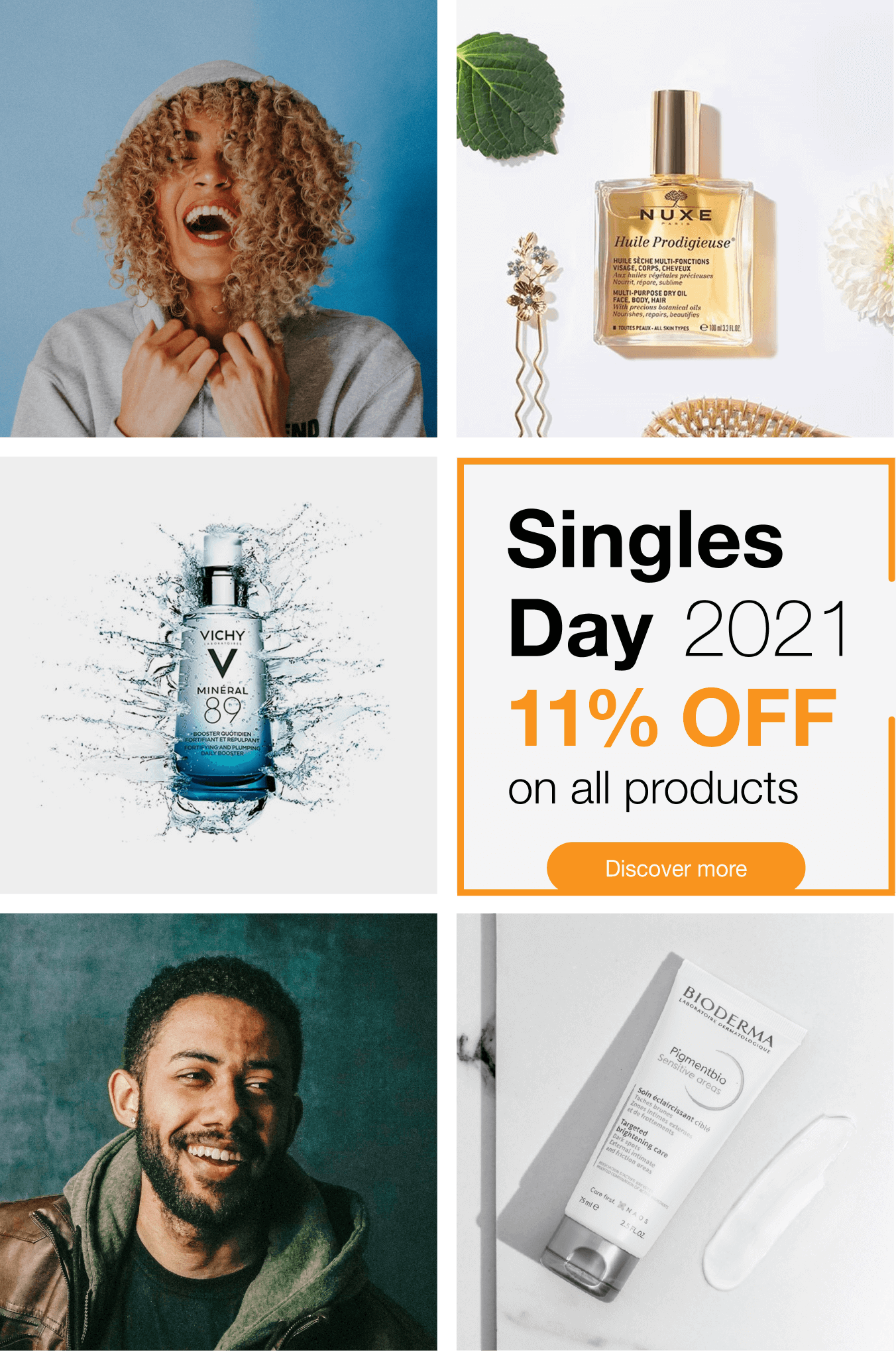 Today is Chinese Singles' Day and all single
people commemorate the occasion by treating
themselves with gifts and presents
Single or not…
today is the day to
take care of you!
This Singles' Day, pamper yourself & be
beautiful every single day!
Enjoy 11% OFF sitewide
Shop the Best Sellers
Get your favorite brands with reduced price
Trustpilot
TRUSTPILOT
out of 5
2647 reviews
Showing our favorite reviews from
Maria Costa
Super fast service as always. Will continue to order my cosmetics from care to beauty :)
Maria Costa
7 September 2023
Maria Bivol
(..) in America it's very hard to find these amazing products! Caretobeauty delivered fast, and in good condition!I recommend if you are looking for qualitative products at a reasonable price!
Maria Bivol
6 September 2023
Emily
Super fast shipping to the US and fair prices. All the goods you need including excellent SPF products!
Lauren
Super fast shipping and delivery! Fair prices considering what actual pay is if you were "in-store". Care to Beauty is now my #1 destination for all my skincare and beauty products!
Faisal Almutairy
A very wonderful site and good prices. (...). I am very loyal to the site since 2019 and continue. Thank you
Faisal Almutairy
31 August 2023
Sharlene
Express service and delivery. It is faster to order from here online rather than from a local store. Items arrive next day. Not to mention the prices are unbeatable.
Akis
Ordered and delivered from another country for delivery to Czech Republic. Delivered on time and all very happy. Recommended highly, great service. Many thanks, will definitely use again
Mihaela Diana Lazarides
Great professional products, very fast delivery to Cyprus, great prices! Thank you
Mihaela Diana Lazarides
21 August 2023
Benny McGlynn
I was a bit nervous as I thought my item was late ,but no, that was just me being silly ..There is no need to be alarmed and a lovely lady called Cristina was very polite in her reply back to me.(..)
Benny McGlynn
17 August 2023