We try our best to make the image match the product we have in stock. In rare cases, the packaging may be updated by the brand without warning, or the language might differ from the one you see presented.
Watch videos about this product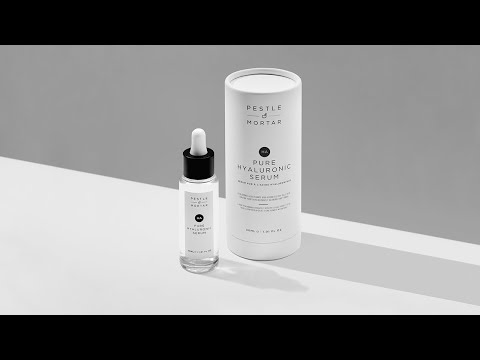 Details
Pestle & Mortar Pure Hyaluronic Serum 30ml (1.01fl oz) is a super lightweight serum that was specially developed to provide deep hydration while helping to soothe sensitive skin, at the same time. In fact, formulated without any added fragrance, this serum contains Panthenol, a calming agent responsible for soothing the skin and making this formula totally compatible with sensitive complexions. Furthermore, thanks to the presence of different molecular weights of Hyaluronic Acid on its composition, this serum combines surface hydration with a deeper action. As a result, it proves to be effective when it comes to providing both hydration and a filling effect. In other words, the skin becomes instantly plumped, looks firmer and more radiant. Moreover, with recurring use, the fine lines and wrinkles are attenuated.
Characteristics
Texture: liquid;
Skin issues: dehydration, fine lines;
Time of application: morning and evening;
Age: 15+;
Skin type: all skin types, including sensitive;
Main benefits: deeply hydrating, soothing, reduces fine lines and wrinkles, plumps the skin, vegan;
Formulated without: fragrance, parabens and animal-derived ingredients.
Main Ingredients

Care to Beauty updates the product ingredient listings periodically. However, the ingredients list might be changed by the brands without any warning, so please read the ingredients list on the packaging of your product before using.
Multi-molecular Hyaluronic Acid is able to deeply hydrate the skin and also reduce the appearance of fine lines and wrinkles;
Panthenol soothes the skin and helps to reduce sensitivity, as well.
How to use
Apply 2 to 4 drops of Pestle & Mortar Pure Hyaluronic Serum 30ml (1.01fl oz) on your palm and gently smooth it over your face and neck, after cleansing and toning. Then, follow with your favorite moisturizer. In order to achieve better results, use this serum in the morning and evening.
Additional Info
Product Indications
Dehydration & Fines Lines
Share