We try our best to make the image match the product we have in stock. In rare cases, the packaging may be updated by the brand without warning, or the language might differ from the one you see presented.
Watch videos about this product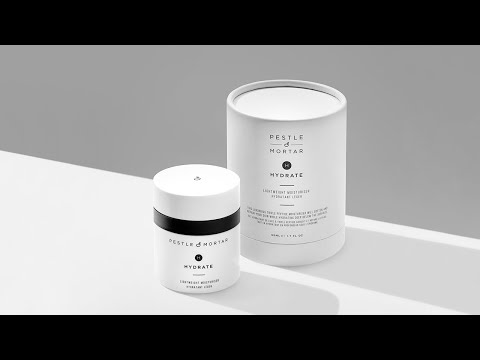 Details
Pestle & Mortar Hydrate Moisturizer is a lightweight moisturizer for all skin types, particularly those who suffer with lack of firmness, wrinkles and damaged skin. Squalane coupled with firmness-boosting peptides is able to increase the skin's collagen production, as well as providing maximum levels of hydration in order to achieve a properly balanced and radiant skin. In addition, the packaging is airless, which ensures that the formula is not degraded by contact with the atmosphere. In the long run, this fluid cream is capable of increasing the skin's firmness, increasing the skin's hydration levels and reducing the appearance of wrinkles and fine lines, thus providing a smooth and firm skin.
Characteristics
Texture: fluid cream;
Skin issues: loss of firmness, wrinkles and fine lines, dehydration, damaged skin;
Time of application: morning and evening;
Age: 20+;
Skin type: all skin types;
Main benefits: hydrating, firming, reduces wrinkles and fine lines, an airless container in order to preserve the formula, vegan;
Formulated without: parabens, animal-derived ingredients.
Main Ingredients
Squalane is a natural moisturizing factor, which in essence means that the skin naturally produces it to keep the hydration levels;
Tripeptides and tetrapeptides provide anti-aging action and boost the skin's firmness levels.
How to use
Apply Pestle & Mortar Hydrate Moisturizer in the morning and evening as the last step in your skincare routine. In order to achieve better results, use the Pestle & Mortar Pure Hyaluronic Serum before applying this moisturizer.
Additional Info
Share