We try our best to make the image match the product we have in stock. In rare cases, the packaging may be updated by the brand without warning, or the language might differ from the one you see presented.
Watch videos about this product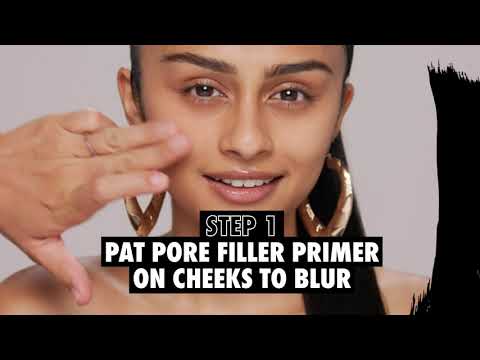 Details
NYX Pro Makeup Shine Killer Primer is a makeup primer that controls shine all the while coating your skin with a velvet matte finish. The texture is easy to distribute and set, instantly preparing the skin for makeup. Particularly recommended for combination to oily skin types, the formula sets to a translucent finish and works perfectly on all skin tones.
This new and updated formula contains charcoal powder, an ingredient that visibly controls shine and grants long-lasting mattifying results. Each application leaves the skin looking fresh, matte and healthy at the same time. It works as the perfect base for your foundation, granting a matte result that lasts. You may also combine it with other primers to achieve complementary results.
Characteristics
Color family: black;
Coverage: translucent;
Finish: matte;
Texture: liquid;
Good for: all skin types and tones, ideal to mattify the T-zone or oily areas of the face;
Presentation: black squeezing tube;
Formulated without: alcohol, ingredients of animal origin.
Main Ingredients

Care to Beauty updates the product ingredient listings periodically. However, the ingredients list might be changed by the brands without any warning, so please read the ingredients list on the packaging of your product before using.
Charcoal powder enriches the formula with oil-absorbing properties.
How to use
Apply NYX Pro Makeup Shine Killer Primer with your fingers, over the areas of the skin that get especially oily. Then, allow it a few moments to set before applying your favorite foundation.
Additional Info
Product Indications
Matte Finish
Share