We try our best to make the image match the product we have in stock. In rare cases, the packaging may be updated by the brand without warning, or the language might differ from the one you see presented.
Watch videos about this product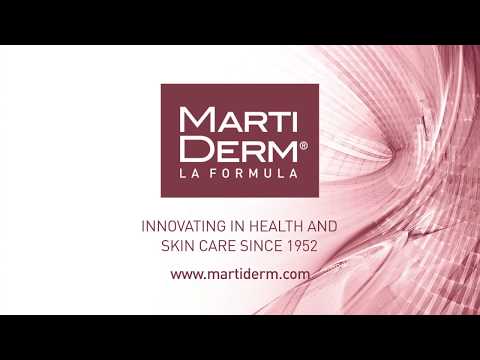 Details
Martiderm Hair System 3GF Ampoules Anti Hair Loss x28 is an anti-hair loss treatment that fights all the different types of hair fall, thanks to a potent patented combination of active ingredients HGFx3. In fact, these ampoules are able to boost development and stop hair from falling as their formula includes actives with the ability to stimulate hair development. Furthermore, these components also boost circulation, improving nutritional supply to the follicle and protect the new hairs thanks to the antioxidant ability of CLA-Glutation complex.
Characteristics
Texture: liquid;
Hair issues: hair loss;
Time of application: morning and evening;
Age: 20+;
Hair type: all hair types;
Main benefits: fortifies the hair follicles, improves the hair-skin bond;
Formulated without: parabens.
Main Ingredients
HGFx3, a patented combination of actives, regenerates and also repairs the hair at a cellular level;
Biotinil, Oleanolic Acid and Apigenin improve the blood flow and the follicle structure;
3% CLA-Glutation complex has an antioxidant and protective action;
4% Vitamins and Aminoacids are responsible for boosting the number of follicles in the anagenesis phase.
How to use
First, start by vigorously brushing your hair for 2 minutes in order to activate circulation on the scalp. Pick one Martiderm Hair System 3GF Ampoules Anti Hair Loss x28 and put the lid on until it locks. Then, distribute the content of the ampoule onto the scalp of the affected area and massage with your fingertips. Wait at least 3 hours before showering. If you wish to use it as a shock treatment, apply one ampoule per day for 28 days in a row. Alternatively, if you wish to do a maintenance treatment, use one ampoule three times a week.
Additional Info
Share
For better results, also use: