Out of Stock
Sign up to get notified when this product is back in stock.
Mario Badescu Deodorant 68g keeps your underarms' skin fresh, odor-free and conditioned thanks to the presence of a caring botanical blend in the formula.
About
Mario Badescu Deodorant 68g resorts to the properties of a conditioning botanical blend to offer daily protection and care. In fact, free from both aluminum and baking soda, this special deodorant will help you neutralize odor through the power of natural ingredients. Even more, thanks to its caring benefits, the Mario Badescu Deodorant ensures that your skin is comfortable and soothed with each application. Therefore, after every glide, you will enjoy a pleasant and refreshing sense of not only protection but also nourishment. All of these benefits are possible thanks to a composition that mixes Sage, Cucumber and Ginger Root Oil. Loaded with beneficial properties, this botanical assemblage also provides a light and delicate scent to the formula.
Characteristics

Fragrance: botanical;
Texture: stick;
Skin issues: odor, protection;
Time of application: morning;
Age: 16+;
Skin type: all skin types;
Main benefits: offers protection from odor, keeps you feeling fresh, provides comfort and nourishment to the skin thanks to a conditioning botanical blend;
Formulated without: aluminum and baking soda.
Main Ingredients

* Care to Beauty updates the product ingredient listings periodically. However, the ingredients list might be changed by the brands without any warning, so please read the ingredients list on the packaging of your product before using.

Cucumber is a nutritious and very water-rich vegetable. Besides 95% water, it contains ascorbic acid (vitamin C), caffeic acid (an antioxidant), fatty acids, the mineral silica, plus other trace minerals;
Sage is a fragrant Mediterranean plant with antioxidant, antibacterial, and anti-inflammatory benefits. In fact, the antioxidants in this plant increase circulation in the skin and assist in cell turnover;
Ginger Root Extract also has antioxidant and anti-inflammatory properties. Additionally, rich in polysaccharides, amino acids, and sugars, it has a moisturizing effect on the skin.
How to use

Use Mario Badescu Deodorant 68g directly on clean and dry skin. Apply by sliding the end of the stick on your armpit's skin with back and forth movements. Stop once you have covered the whole area with a thin layer of deodorant. Then, let the formula dry for a few seconds before getting dressed. Do not use it on broken skin.
Product Indications

Aluminum & Baking Soda Free
You may also like
Mario Badescu Rose Body Soap 236ml (7.98fl oz)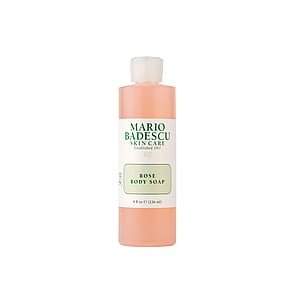 Out of Stock
Mario Badescu Buffering Lotion 29ml (0.98fl oz)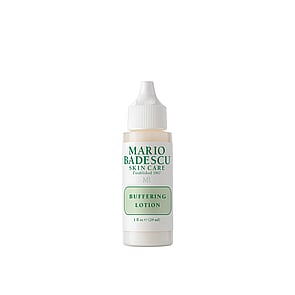 Out of Stock