We try our best to make the image as a representative of the actual product as possible. In rare cases, the actual appearance and language on the package of the product may differ from the one presented in the picture.
Gallinée Prebiotic Cleansing Bar 100g
Gallinée Prebiotic Cleansing Bar is a soap-free cleanser that suits the sensitive skin of the face and body.

In stock
Order now and get it between next Thursday December 9th and Monday December 13th in the United States with DHL Express Shipping.
Watch videos about this product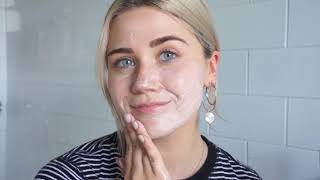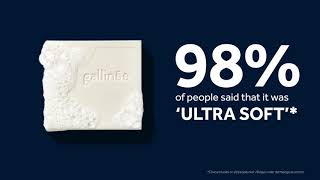 Details
Gallinée Prebiotic Cleansing Bar is a soap-free cleanser that looks just like a soap and works just like a soap—but isn't! Unlike regular soaps, which have an alkaline pH, this cleansing bar is formulated with a pH of 5.8 in order to respect your skin's natural pH levels. It also features a patented, scientifically-formulated complex of prebiotics and lactic acid which not only nourishes and protects your skin's "good bacteria", but actively work to remove the bad. The result is soft, smooth, supple skin that feels perfectly cleansed and purified, without any tightness or discomfort. Suitable for the face and body, this solid cleanser is the true all-in-one when it comes to gentle hygiene that works with your skin, rather than against it. Also, it comes in plastic-free packaging, making it more sustainable than other cleansing alternatives!
Characteristics
Texture: bar;
Skin issues: sensitivity, regular cleansing of the face and body;
Time of application: as often as necessary;
Age: 20+;
Skin type: all skin types, including sensitive;
Main benefits: offers a gentle cleansing action without drying out the skin, removes impurities and pollution from the surface of the skin, suitable for the face and body, physiological pH, dermatologically tested, vegan, 75% ingredients of natural origin;
Formulated without: colorants, methylisothiazolinone, microbeads, mineral oils, parabens, phenoxyethanol, silicones, soap.
Main Ingredients
Prebiotics, in this case a blend of ultra-gentle fibers and sugars, feed the good bacteria that live on your skin, all the while providing an antibacterial action against bad bacteria. As a result, they promote a healthy skin barrier function;
Lactic acid is the gentlest of alpha-hydroxy acids (AHAs), which makes it ideal for sensitive skin. Not only does it help the skin maintain its optimal pH level, it also offers hydrating and softening benefits.
How to use
Massage Gallinée Prebiotic Cleansing Bar gently into damp skin, then rinse thoroughly. You may use this gentle cleansing bar on both face and body.
Additional Info
Product Indications
Face & Body Cleansing
Share