We try our best to make the image match the product we have in stock. In rare cases, the packaging may be updated by the brand without warning, or the language might differ from the one you see presented.
Watch videos about this product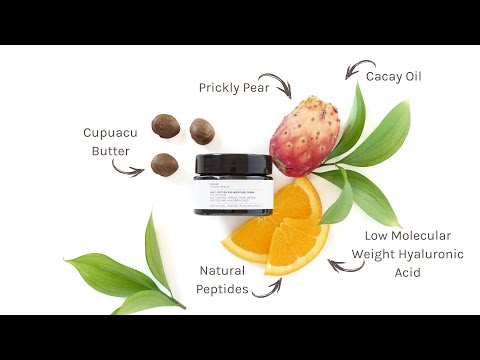 Details
Evolve Multi Peptide 360 Moisture Cream is a silky, deeply nourishing cream that provides 360º, all-encompassing care for mature and aging skin. Skin aging isn't just about wrinkles and fine lines; it's about multiple, subtle shifts that gradually change the appearance of the skin as we age. With this in mind, this cream works proactively with the skin to support and promote graceful aging: not only does it correct visible signs of aging, it also supports the structure of the skin so that it may remain healthy for longer.
Packed with superfoods and high tech natural ingredients, this comprehensive facial care product works from the inside out, supporting the existing collagen and elastin in the skin in order to improve facial firmness and elasticity, minimize the appearance of wrinkles, and promote a more youthful appearance. In essence, this cream helps the skin age with candor and grace, making it an invaluable ally for mature skin types.
Characteristics
Texture: cream;
Skin issues: loss of elasticity and firmness, wrinkles and fine lines, skin sagging and/or slackening;
Time of application: morning and/or evening;
Age: 40+;
Skin type: dry to very skin, including sensitive and mature;
Main benefits: hydrates and nourishes the skin, supports the skin barrier and helps lock moisture into the skin, improves facial firmness and elasticity, smooths out the appearance of wrinkles and fine lines, offers a calming and soothing action, 99.3% ingredients of natural origin, 35.98% ingredients of organic origin, vegan;
Formulated without: gluten, parabens, phthalates, sulfates, synthetic fragrance, ingredients of animal origin.
Main Ingredients

Care to Beauty updates the product ingredient listings periodically. However, the ingredients list might be changed by the brands without any warning, so please read the ingredients list on the packaging of your product before using.
Peptides from Sacha Inchi, a Peruvian plant, promote facial firmness due to their ability to improve dermal density. They are also able to minimize the appearance of wrinkles and create a smoother, more even complexion;
Cupuacu butter, which is native to the Amazon rainforest, is packed with phytosterols that help support the collagen in the skin. As a result, they help promote skin elasticity and firmness. Phytosterols also contribute to the maintenance of a healthy skin barrier, which boosts the hydration of the skin;
Prickly pear extract has a calming and soothing effect on irritated skin. It also features excellent hydrating properties, due to its high content of water binding compounds;
Coconut peptides stimulate the contraction of collagen fibers, protect the elastin in the skin, and helps protect fibroblasts against free radicals, therefore creating a firming effect. They are also effective in reducing the appearance of wrinkles and fine lines.
How to use
Apply Evolve Multi Peptide 360 Moisture Cream to the previously cleansed skin of the face and neck. Use upward circular movements in order to stimulate absorption. You may also use this product as a deeply nourishing overnight mask; simply apply a generous layer before bed, then rinse off gently in the morning.
Additional Info
Product Indications
Global Anti-Aging
Share