We try our best to make the image match the product we have in stock. In rare cases, the packaging may be updated by the brand without warning, or the language might differ from the one you see presented.
Watch videos about this product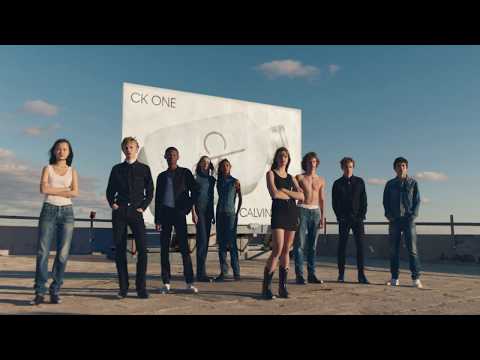 Details
Calvin Klein CK One Eau de Toilette is an iconic youthful and free-spirited fragrance that enables you to be yourself. Designed for everyone to share, Calvin Klein CK One is the perfect choice for any time of the day or night. Launched in 1994 and still disruptively modern, the perfume is fresh, citrusy as well as slightly green and aromatic. A simple and effortless bottle with clear frosted glass is as clean and cool as the fragrance.
Universally appealing, this fragrance perfectly balances brightness and sensuality with a blend of contrasting notes. A green tea accord travels through the scent, establishing the signature identity of the unmistakable CK One. The fragrance begins with bright notes of mandarin orange, papaya coupled with bergamot, and lemon. The heart comes to life with an aromatic harmony of nutmeg, violet, jasmine together with lily-of-the-valley and rose. The dry-down is a sensual combination of musk and amber - deeper base notes that contrast with the energy and vibrancy of both top and heart notes.
Notes
Top notes: mandarin orange, papaya, bergamot, and lemon;
Heart notes: nutmeg, violet, jasmine, lily-of-the-valley and rose;
Base notes: musk and amber.
Characteristics
Suggested for: men and woman;
Family: fresh citrus aromatic;
Created in: 1994;
Perfumer: Alberto Morillas and Harry Fremont.
Directions
Apply Calvin Klein CK One Eau de Toilette from a distance on pulse points - such as wrists, behind the ears and neck. In order to enhance the performance of the fragrance, use complementary products with a matching scent. In addition, hydrate the skin before applying the perfume.
Additional Info
Product Indications
Fresh Citrus Aromatic
Share