We try our best to make the image as a representative of the actual product as possible. In rare cases, the actual appearance and language on the package of the product may differ from the one presented in the picture.
Bioderma Atoderm Intensive Baume Dry Irritated Atopic Skin 500ml
Bioderma Atoderm Intensive is a daily care for face and body of atopic skin that soothes, moisturizes and repairs. Suitable for infants, children and adults.
Regular Price: $39.79
Special Price $29.84

In stock
Order now and get it between next Monday June 14th and Wednesday June 16th in the United States with DHL Express Shipping.
Watch videos about this product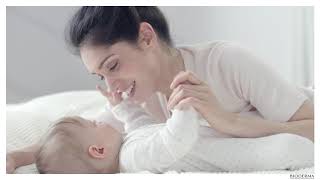 Details
Bioderma Atoderm Intensive Baume is indicated to soothe and moisturize atopic skin on the face and body and is even suitable for psoriasis. The formula acts on all problems related to eczema: PEA reduces itching, beta-sitosterol and zinc have anti-inflammatory and anti-bacterial action and the combination of vaseline and glycerin reinforce skin's barrier. This balm is suitable for use during crisis and for maintenance, helping make the crisis less frequent and improving skin condition while they last. It is formulated without any added fragrances, but has a neutral barely-there scent, contrary to most formulas without perfume that can have strong ingredients scent.
Characteristics
Bioderma Atoderm Intensive has the following characteristics:
Multi-lamellar lipid complex, vaseline and glycerin to restore the skin barrier
Soothes itching and irritation thanks to PEA to help improve life quality during crisis
Skin Barrier Therapy patent helps limit S. aureus proliferation and colonization due to its anti-bacterial action
Skin barrier is restored thanks to the Lipigenium complex that is constituted by lipids that are naturally present in the skin
Fights skin dryness and plaques for instant comfort
Without perfume but with neutral scent
Paraben free
How to use
Apply Bioderma Atoderm Intensive once or twice daily to clean dry skin. To clean the skin, we recommend using Bioderma Atoderm Intensive Pain Surgras or Atoderm Intensive Gel Moussant.
Additional Info
Share