We try our best to make the image match the product we have in stock. In rare cases, the packaging may be updated by the brand without warning, or the language might differ from the one you see presented.
Watch videos about this product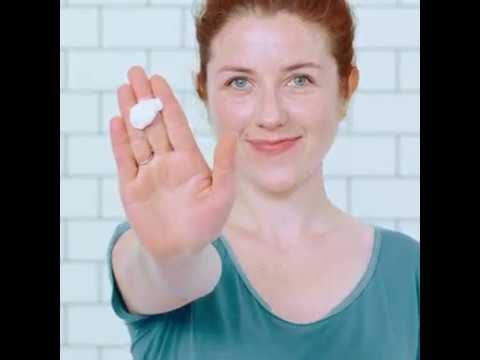 Details
SVR Ampoule [B3] Hydra Repairing Concentrate is a Vitamin B3 serum that soothes, comforts and deeply hydrates the skin. It has a very light texture and a straightforward formula that combines 12 powerful ingredients. To begin with, a concentration of 5% of Vitamin B3 guarantees soothing, hydrating and anti-aging results. Vitamin B3 also encourages the skin's natural collagen production to renew the skin from within. Additionally, three different types of Hyaluronic Acid restore moisture and plump the skin.
Add this concentrate to your morning and evening routine to deeply hydrate and to strengthen the skin. As a result, thin and dry skin is reinforced and replenished with instant and long-lasting hydration. Forget all signs of discomfort and dehydration with a renewed radiant complexion, stronger and more resilient.
Characteristics
Texture: liquid;
Skin issues: dehydration, discomfort, lines and wrinkles, redness, loss of elasticity;
Time of application: morning and evening;
Age: 20+;
Skin type: normal to dry skin, even sensitive;
Main benefits: hydrates, strengthens and soothes the skin, minimizes redness, provides comfort to dry and dehydrated skin, dermatologist-tested and non-comedogenic;
Formulated without: alcohol, essential oil, fragrance, parabens and silicones.
Main Ingredients
Niacinamide, also known as Vitamin B3, smooths lines and wrinkles, improves ceramide synthesis to strengthen the skin barrier and retain skin hydration. It also improves several skin conditions such as rosacea.
Hyaluronic Acid protects and intensely hydrates the skin at the same time. In addition, it enables water-soluble actives to penetrate deeper into the skin.
How to use
Start your morning and evening routine by cleansing and toning the skin. The following step is to apply SVR Ampoule [B3] Hydra Repairing Concentrate avoiding the eye contour. Apply directly to the skin and massage it from the center of the face and outwards. Lastly, apply your favorite moisturizer and eye cream.
Additional Info
Product Indications
5% Vitamin B3 & 3 Hyaluronic Acids
Share
For better results, also use: