We try our best to make the image match the product we have in stock. In rare cases, the packaging may be updated by the brand without warning, or the language might differ from the one you see presented.
Watch videos about this product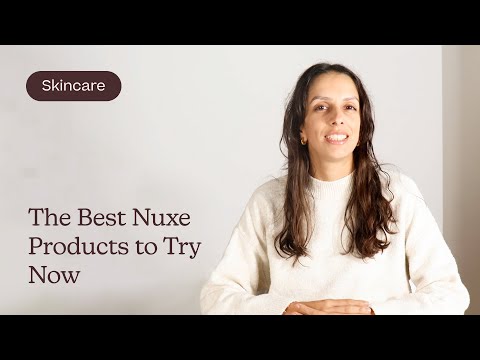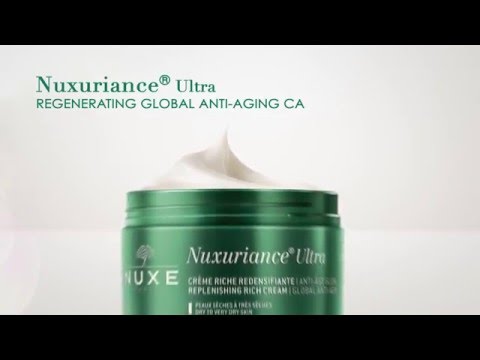 Details
NUXE Nuxuriance® Ultra Anti-Dark Spot & Anti-Ageing Hand Cream is an anti-aging hand cream that is quickly absorbed and helps to fight wrinkles and aging dark spots. In addition, the hands are smoother, hydrated and with a delicate and luxurious white blossom and sandalwood fragrance. Furthermore, it is the powerful anti-aging innovation of the Bi-Floral Cells of Saffron and Bougainvillea that help to renew the skin from within and smooth the wrinkles. Finally, with 7 registered patents in France, this innovative range is a must have for those who are fighting advanced signs of aging.
Characteristics
Texture: cream;
Skin issues: loss of firmness, wrinkles, dark spots, dryness;
Time of application: morning and evening;
Age: 50+;
Skin type: all skin types;
Main benefits: moisturizes and nourishes the skin; smoothes wrinkles and restores its firmness; smoothes and softens the skin on your hands while helping to combat aging dark spots; has 94% ingredients of natural origin; has a delicate fragrance of white blossom and sandalwood;
Formulated without: parabens.
Main Ingredients

Care to Beauty updates the product ingredient listings periodically. However, the ingredients list might be changed by the brands without any warning, so please read the ingredients list on the packaging of your product before using.
Hydroxyethyl Urea is known to be a great moisturizer that helps the skin to cling onto water and thus to make it hydrated and elastic;
Zinc Pca is an anti-aging active as it stimulates the production of collagen in the skin which in turn leads to firmer skin;
Sunflower Oil is a great emollient that helps repair the skin's barrier and protects it from external agents such as cold, sun, wind or even pollution.
How to use
Apply a small quantity of NUXE Nuxuriance® Ultra Anti-Dark Spot & Anti-Ageing Hand Cream to both hands, including the nails and extend to your wrists and then let it be absorbed for a few seconds.
Additional Info
Product Indications
Hand Cream
Share
For better results, also use: