We try our best to make the image match the product we have in stock. In rare cases, the packaging may be updated by the brand without warning, or the language might differ from the one you see presented.
Watch videos about this product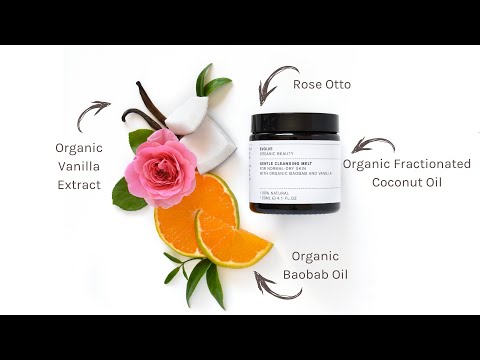 Details
Evolve Gentle Cleansing Melt is a luxurious cleansing balm that gently melts away make-up and impurities. With a rich, nourishing formula that harnesses the best properties of baobab oil, this balm is so much more than just a cleanser. Not only does it remove make-up and impurities, restoring your complexion to its natural state after a long day, it also contributes to nourish and replenish dry skin. As such, it is ideal for normal to dry skin types, as well as for mature skin that feels dry and tight to the touch. Simply take a dollop of this luscious balm and massage onto dry skin—including the eye area—to gently lift away all the grime of everyday life. Your skin will revel in the rich melting texture, and emerge with a newfound glow that radiates health and beauty.
Characteristics
Texture: balm;
Skin issues: regular cleansing, light make-up removal, dryness;
Time of application: morning and/or evening;
Age: 20+;
Skin type: normal to dry skin types, including sensitive;
Main benefits: provides a deep cleansing action, gently removes impurities while melting away both heavy and waterproof make-up, nourishes the skin, provides antioxidant benefits, luscious formula can be used as a facial massage medium, 100% ingredients of natural origin, 98% ingredients of organic origin, vegan;
Formulated without: gluten, parabens, phthalates, sulfates, synthetic fragrance, ingredients of animal origin.
Main Ingredients
Organic baobab oil nourishes the skin, all the while promoting elasticity. This oil is also rich in antioxidants, which protect the skin against free radical damage;
Organic vanilla offers antioxidant benefits, not to mention a gentle, soothing fragrance.
How to use
Apply Evolve Gentle Cleansing Melt to the dry skin of the face and neck, then massage gently. Add warm warm to transform the balm into a rich, creamy milk, then rinse thoroughly. This product is also suitable for the eye contour area.
Additional Info
Product Indications
Make-up Removal
Share