Details
Phytospecific Nourishing Styling Butter is able to deeply nourish the hair being perfect for textured hair. Whether curly, frizzy, coiled or relaxed, this type of hair needs specific care because it is normally dry and fragile. The buttery formula of this product was specially developed to give the textured hair the extra attention it needs. Mainly formulated with ingredients of plant origin its star ingredients are Castor Oil and Shea Butter. Castor Oil has the ability to restore the hydrolipidic film that protects the hair, nourishing, revitalizing and softening the hair fiber. Shea Butter has a high penetrative power deeply nourishing the hair fiber and lending the hair shine and softness.
When your hair is especially thirsty for nourishment, this leave-in is the ideal product to apply before styling. It will immediately supply your textured hair extra needs. This butter not only deeply nourishes and protects the hair without weighing but also helps maintain radiant and softly defined styles.
Characteristics
Texture: butter;
Hair issues: dryness, dehydration, damaged and/or brittle hair;
Time of application: before styling;
Age: 10+;
Hair type: curly, frizzy, coiled or relaxed;
Main benefits: deeply nourishes, strengthens the hair fiber reducing breakage, provides both shine and softness to the hair;
Formulated without: alcohol, parabens, silicones, sulfates.
Main Ingredients
Castor Oil nourishes, revitalizes and softens the hair fiber, all the while restoring the hydrolipidic film that protects the hair;
Shea Butter lends the hair shine and softness and, due to its high penetrative power, also deeply nourishes the hair fiber.
How to use
Apply Phytospecific Nourishing Styling Butter before styling to towel-dried or fully dry hair. Melt a small amount between hands and gently work from roots to tips. Proceed to style as usual. You can also apply it after styling to tame curly, frizzy, coiled or relaxed hair, as a finishing touch. Do not rinse.
Additional Info
Product Indications
Curly, Frizzy, Coiled or Relaxed Hair
Share
For better results, also use: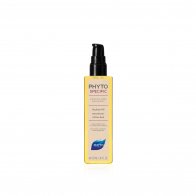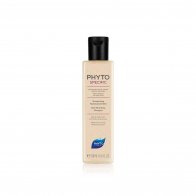 Regular Price: AED60.47
Special Price AED51.40