We try our best to make the image match the product we have in stock. In rare cases, the packaging may be updated by the brand without warning, or the language might differ from the one you see presented.
Details
Sesderma Acglicolic Liposomal Serum 30ml is a light peeling, perfect for those who are fighting wrinkles and fine lines and are now starting to use Glycolic Acid. Specifically, with 6% of liposomal and free glycolic acid, this serum helps to remove the top layer of dead cells, boosting all other treatments and smoothing the skin texture. At the same time, moisturizing creams penetrate much more easily into the skin leaving it healthier and more radiant. In turn, this ends up allowing a cellular renewal thus giving a rejuvenated appearance to the complexion. In the end, the skin becomes softer to the touch and wrinkles and fine lines are reduced, while the skin is hydrated. Furthermore, this serum is perfect for all skin types as it absorbs easily into the skin without leaving a greasy or oily film. In addition, its composition gently enriches the epidermis without any irritation or redness.
Characteristics
Texture: serum;
Skin issues: wrinkles, dehydration, irregular texture, dark spots;
Time of application: morning and evening;
Age: 20+;
Skin type: all skin types;
Main benefits: smoothes the skin texture, has a light peeling effect, reduces wrinkles and fine lines.
Main Ingredients
Free and liposomal glycolic acid (6%) enhances the regeneration of the skin and reduce wrinkles and expression lines;
Ergothioneine and nano-encapsulated liposomal Vitamins C and E have great antioxidant power;
Ceramides help to restore the skin barrier;
Eryngium maritimum has a great regeneration power;
Boswellic and Hyaluronic Acids and Soy Extract soothe the skin and provide hydration and firmness.
How to use
Apply a few drops of Sesderma Acglicolic Liposomal Serum 30ml on the hand. Then spread on the areas to be treated with a gentle massage. The product must be applied before the moisturizer, onto cleansed skin.
Additional Info
Product Indications
Anti-Aging
Share
For better results, also use: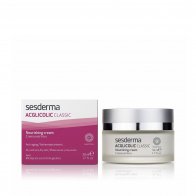 Regular Price: ZAR815.40
Special Price ZAR652.32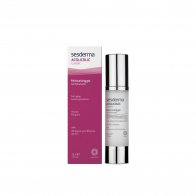 Regular Price: ZAR815.40
Special Price ZAR652.32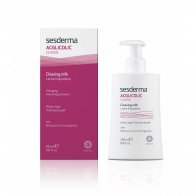 Regular Price: ZAR467.89
Special Price ZAR374.31