We try our best to make the image match the product we have in stock. In rare cases, the packaging may be updated by the brand without warning, or the language might differ from the one you see presented.
Watch videos about this product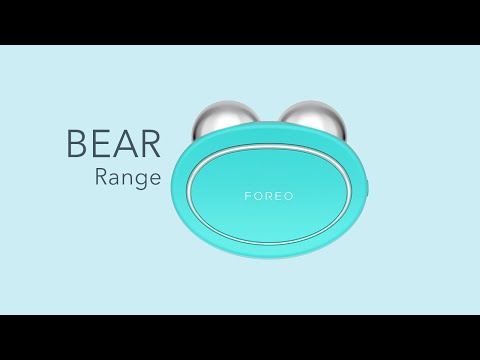 Details
FOREO BEAR™ Smart Microcurrent Facial Toning Device Fuchsia is a microcurrent & sonic pulsations device to use at home in order to provide a facial fitness action. This innovative device feels like a facial but can be done daily at home by yourself. Transform your skincare routine into a spa-like moment, with the added bonus of a face-gym that tones your facial muscles. Accordingly, with continuous use, it helps to strengthen and tone your facial muscles, in order to boost firmness. Moreover, the microcurrent boosts your skin's ability to build collagen and repair elastin, translating to firmer skin.
This device contains patented technologies such as the Anti-Shock System™, which constantly measures the resistance of your skin to current, thus preventing electric shocks from happening. The T-Sonic Pulsations™ both boost the product absorption and increase the skin radiance. The ability to connect to the FOREO For You app grants you the ability to access a variety of facial workouts, guided by an assistant. This device provides you a totally safe pocket-sized personal trainer for your face. Suitable for the entire face, this ergonomic device with Swedish design and skin-compatible silicone provides a spa-level treatment that you can take everywhere. In fact, it even comes with its own travel bag and stand. Even though this is a chargeable device, there is no need to constantly charge it. One unique charge is able to provide about 90 1-minute treatments.
Characteristics
Good for: loss of firmness, dull skin;
Skin type: all skin types;
Main benefits: tones your skin, stimulates the skin like an at-home facial, prevents advanced signs of aging;
Time of application: once per day;
Intensity levels: 5;
Power source: built-in recheargeable battery;
Plug type: USB cable;
Dimensions: 64 x 79 x 39 mm;
This pack contains*: BEAR™ device, 2ml sample of FOREO SERUM SERUM SERUM, USB charging cable, basic user guide, stand, travel bag.

*Subject to change according to brand.
How to use
If this is the first time you're using this device, start by downloading the FOREO For You app to your phone. After this, please set up your account and register your device. Now, you're ready to use your FOREO BEAR™ Smart Microcurrent Facial Toning Device Fuchsia.
Firstly, ensure your skin is dry and clean, as any oil residue will deflect the current. Additionally, ensure that the device is also free from any residue. Then, apply a thin layer of a conductive serum. Ideally, use the FOREO Serum Serum Serum, which was formulated to be 100% compatible with this device. Make sure to make sure there is no loose hair in the way of the area where you will use this device.
Then, it's time to turn on your device. Press the button on the device, which will turn on the lights. These lights indicate the intensity, which can be adjusted by quick-pressing the button for each level. If you wish to turn off the T-SONIC Pulsations™, double-press the button. Through the app, you will be able to access more intensity options.
After this, lightly press the metallic spheres against your skin and glide them in an upwards motion. Make sure to always have both spheres in contact with your skin at all times. You can use this device both on your face and neck, but be sure to avoid the thyroid area. The FOREO For You app has guided skincare workouts that you can follow for maximum efficacy.
Lastly, after you've finished your treatment, press and hold the button for three seconds to turn off the device. Make sure you properly cleanse it with water and soap and follow your skincare routine with your favorite serum.
Safety Notes
Don't use this device if you have metallic implants or a pacemaker;
If you have thyroid problems, consult your doctor before using this device.
Additional Info
Product Indications
Microcurrent Device
Share
For better results, also use: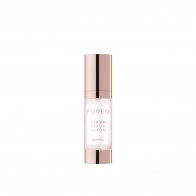 Regular Price: €82.61
Special Price €66.09