Sun Protection Promotions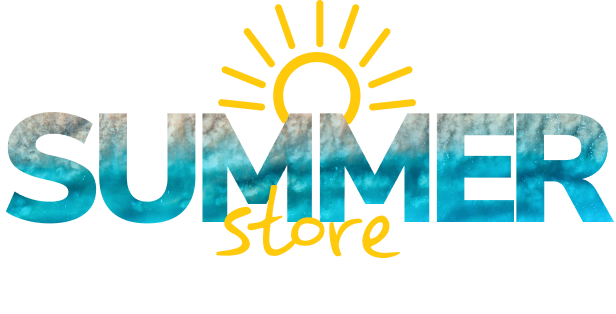 Get ready to feel the warmth of the sun on your face while using the best sunscreen
Wherever your plans will take you over the next months, make sure you always take your sunscreen with you! Whether you are going to enjoy the tropical sun of a wondrous island, the backyard swimming pool or a casual winter vacation on the mountains, sunscreen is always mandatory to protect your skin. Or really, just stock up on your favorite daily sunscreen, we are all for it!
Best Sellers
Featured Products
Heliocare 360 Fluid Cream SPF50+ protects from solar radiation and leaves the skin beautifully hydrated, soft and with a dewy finish.

Heliocare 360 Gel Oil-Free Dry Touch SPF50 is a broad-spectrum (UVA, UVB, infrared and visible light rays) sunscreen that helps regulate sebum production and mattify the complexion.

Esthederm Sun Adaptasun Sea&Tropics Body Lotion Strong Sun is a body lotion which sun protection with helps to boost the tanning process and to enjoy all the benefits of the sun.

Eucerin Sun Oil Control Gel-Cream Dry Touch SPF50+ is ideal for oily and acne-prone skin. It is a broad-spectrum sunscreen that reduces excess shine mattifying the complexion for up to 8 hours.

SVR Sun Secure Blur Optical Mousse Cream SPF50 is a sunscreen that unifies the complexion and blurs imperfections while having a velvety finish.

La Roche-Posay Anthelios Invisible Fluid Fragrance-free SPF50+ is a daily ultra-light facial sunscreen that's also suitable for the eye contour area, as it won't sting the eyes.

Bioderma Photoderm Max Family Milk SPF50+ is a sunscreen suitable for the whole family that effectively protects against solar radiation.

ISDIN Fotoprotector Fusion Water SPF50 is a facial sunscreen ideal for daily use and outdoor activities. Besides protecting from solar radiation it keeps the skin hydrated, does not sting the eyes, leaves no white cast and can be applied on wet skin.

Avène Sun Intense Protect Fluid Fragrance-Free SPF50+ is an ultra-wide spectrum sunscreen that protects even the most vulnerable skin from intense sun exposure.

La Roche-Posay Anthelios Age Correct Gel-Cream SPF50 is a facial sunscreen that protects the skin from the sun and pollution, all the while minimizing the appearance of wrinkles and dark spots.
5 tips for a better sun protection.
Spending some time in the sun has several beneficial effects. It is the main source of vitamin D production, it decreases the risk of depression, improves sleep quality, etc. However, excessive sun exposure and without proper sun protection causes premature aging of the skin and may be responsible for the appearance of sunburn or even, in more severe cases, cancerous lesions. This is why we need to choose the most effective sunscreen to protect our skin, but that's not all. Here are 5 tips to better protect your skin from the sun.
Avoid exposure between the hours of more intensity.

Between 10 a.m. and 4. p.m. is the time the sun is usually at its peak, the temperature is hotter and the rays are more intense, even on cloudy days! If you find yourself without a watch, an easy way to see if you should find shelter is to look if your own shadow is smaller than you.

Apply a good amount of sunscreen

To ensure that the sunscreen provides the protection described on the package, it must be applied in an appropriate quantity.

Apply and reapply!! Don't be shy!!

As important as this first application is the frequent reapplication of sunscreen. Reapply the same amount every two hours.

Hat and sunglasses – Beyond Fashion

Both will help in protecting your eyes from harmful radiation, and the skin around them, which is thinner and more sensitive being more prone to sunburn and premature aging.

Clothing

By blocking much of the solar radiation, clothing is our first line of defense against sun damage. The larger the area of​skin you cover the better.