We try our best to make the image match the product we have in stock. In rare cases, the packaging may be updated by the brand without warning, or the language might differ from the one you see presented.
Watch videos about this product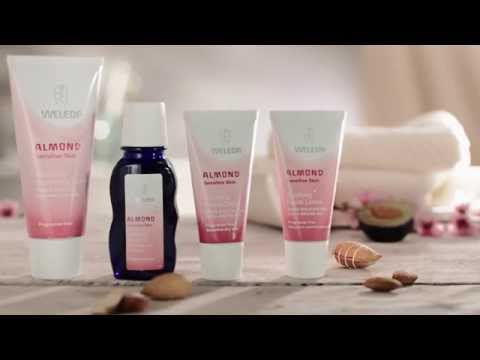 Details
Weleda Almond Soothing Facial Oil is a gentle nurturing oil for sensitive skin. Sensitive skin is easily upset and, therefore, needs the most delicate and supportive care. This all-natural product, which blends sweet almond oil and blackthorn blossom extract in a delicate concoction, provides the skin with all the pampering it needs to regain its natural balance. Upon application, this luscious oil forms an exquisite yet barely noticeable layer over the skin, all in order to shield it against the unbalacing effects of the environment. Both indulgent and effective, this oil helps the skin overcome irritation, redness and sensitivity; it is especially useful in cold weather, when sensitive skin must be sheltered against the elements.
Characteristics
Texture: oil;
Skin issues: dryness, sensitivity, redness, itching;
Time of application: morning and/or evening;
Age: 10+;
Skin type: all skin types, including sensitive;
Main benefits: nurtures and protects the skin from environment aggressions, minimizes sensations of sensitivity, redness, and itching, versatile formula is also suitable as a make-up remover, dermatologically tested, vegan;
Formulated without: synthetic preservatives, fragrances, or dyes, mineral oil, ingredients of animal origin.
Main Ingredients
Sweet almond oil is a fine, light oil which is ideal for the care of sensitive skin. Rich in unsaturated fatty acids, this emollient oil is also rich in antioxidants, such as vitamins B and E. In order to use this nurturing ingredient in its formulas, Weleda works with the Manan cooperative in the Valencia region of Spain, where almonds are sustainably grown.
How to use
After cleansing, warm a few drops of Weleda Almond Soothing Facial Oil in your palms, then gently smooth onto damp skin. As this oil is an incredibly versatile product, you may also use it as a gentle make-up remover. Simply apply a few drops to a damp cotton pad, and remove make-up as usual.
Additional Info
Product Indications
Hydration & Comfort
Share