We try our best to make the image match the product we have in stock. In rare cases, the packaging may be updated by the brand without warning, or the language might differ from the one you see presented.

This product is currently unavailable. We apologize for the inconvenience.
To show your interest in this product please take a moment to submit your email address. As soon as the product is available we will email you a notification.
Details
ISDINCEUTICS Pigment Expert is a new depigmenting serum which acts on the four different stages of the skin pigment formation. This serum, thanks to the patented ingredient Pigment Block is able to stop the melanin production process in three different ways. Within 8 weeks, 85% of the users were able to notice differences on their skin regarding dark spots and 94% state that the skin is brighter. However, after only 4 weeks some differences are already noticeable. Moreover, the combination of glycolic acid allows this serum to have a soft peeling effect which has both a booster effect on the pigmentation treatment and an anti-aging action.
Characteristics
Texture: serum;
Skin issues: dark spots;
Time of application: ;
Age: 20+;
Skin type: all skin types;
Main benefits: reduces dark spots, brightens the skin;
Formulated without: parabens.
Main Ingredients
Pigment Block is a patented combination of three depigmenting ingredients, namely 4-n-butyl-resorcinol, hidroxyphenoxypropionic acid and niacinamide, which treats dark spots and prevent further hyperpigmentation;
Glycolic acid promotes a gentle exfoliation which boosts the cellular turnover, which in turn stimulates collagen production;
Dipotassium Glycyrrhizate is a botanical ingredient with soothing properties and hyaluronic-boosting abilities.
How to use
Break the ampoules and retrieve half of the content of the ampoule. Apply ISDINCEUTICS Pigment Expert in the morning with a light massage, on the entire face, avoiding the eye contour.
Additional Info
Share
For better results, also use: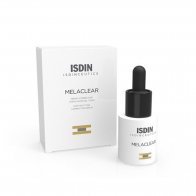 Regular Price: $56.10
Special Price $44.88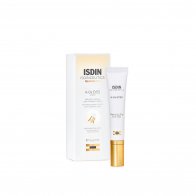 Regular Price: $61.20
Special Price $48.96