We try our best to make the image match the product we have in stock. In rare cases, the packaging may be updated by the brand without warning, or the language might differ from the one you see presented.

This product is currently unavailable. We apologize for the inconvenience.
To show your interest in this product please take a moment to submit your email address. As soon as the product is available we will email you a notification.
Watch videos about this product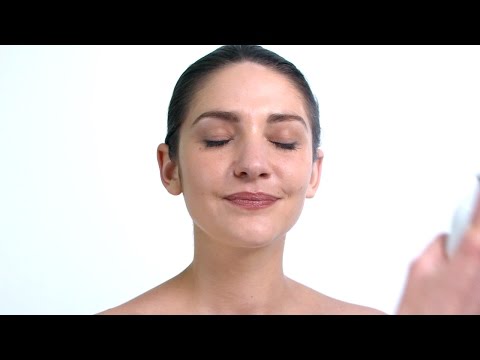 Details
Avène Thermal Spring Water has a pure and particular composition that grants this water unique attributes. Originating in the Cévennes Mountains it goes on an underground journey of over 50 years. This allows this water to achieve a unique and rich composition. Because it is bottled in a sterile environment and has a unique packaging its pureness is guaranteed. With anti-irritating and soothing properties, this water can be applied in a number of situations. Basically, you can use it whenever your skin is in need of immediate comfort. Whether on day to day routines, such as after removing makeup or after exercise or in particular situations such as sunburns, this product will instantly refresh, hydrate and soothe the skin.
With powerful properties, this water is ideal to carry with you on every occasion. It is perfect to refresh and hydrate your skin in the heat or to take with you on a journey. It can calm redness, diaper rash and eczemas immediately comforting your skin. You can also apply it after post-laser and post-peeling. In essence, it helps fortify the skin reducing the sensitivity being ideal to apply whenever necessary in sensitive or irritated skin to refresh, hydrate and comfort.
Characteristics
Texture: water;
Skin issues: dehydration, dryness, sensitivity, irritation;
Time of application: whenever necessary;
Age: 0+;
Skin type: all skin types, including sensitive;
Main benefits: has anti-irritating and soothing properties providing immediate comfort to the skin, refreshes and hydrates, helps fortify the skin reducing the sensitivity;
Formulated without: alcohol, fragrance, parabens.
Main Ingredients
Avène Thermal Spring Water, with a unique and rich composition, has the ability to soothe, soften and calm while refreshing and hydrating sensitive and irritated skin.
How to use
Apply Avène Thermal Spring Water onto the skin whenever necessary and wait for 20 to 30 seconds before patting dry with a cotton pad.
Additional Info
Product Indications
Hydrates & Soothes
Share