We try our best to make the image as a representative of the actual product as possible. In rare cases, the actual appearance and language on the package of the product may differ from the one presented in the picture.
Bioderma Atoderm Huile de Douche Ultra-Nourishing Shower Oil 200ml
Bioderma Atoderm Huile de Douche is a moisturizing bath and shower oil, perfect for dry, very dry, irritated and atopic skin.

In stock
Order now and get it between next Tuesday January 26th and Thursday January 28th in Saudi Arabia with DHL Express Shipping.
Watch videos about this product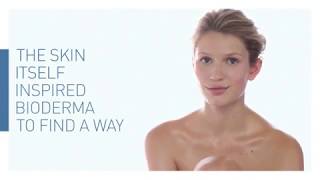 Details
Bioderma Atoderm Huile de Douche is suitable for sensitive skin of the face and body and to use from 1st day of life. This creamy oil gently cleanses the skin and intensely nourishes and moisturizes it thanks to a formula enriched with lipids (33%). It enfolds the skin in a protective coating, so that skins that are not very dry do not require the use of a cream. It rebuilds and forms a protective barrier of the skin and prevents allergens access. The lipigenium and sucroesther that compose the Skin Barrier Therapy exclusive patent boost filaggrin synthesis and corneocitary cohesion and limit S. aureus proliferation, while zanthalene has an anti-itching action to help reduce the urge to scratch.
Characteristics
Bioderma Atoderm Huile de Douche has the following characteristics:
Adjusts the saprophytic flora of the skin
It has a gentle perfumed formula
Hypoallergenic
It is well tolerated by the skin and eyes
It does not clog pores
Contains NO soap, parabens, artificial colorings.
How to use
Apply Bioderma Atoderm Huile de Douche onto damp skin of the face and body, then rinse and gently dry the skin. Ideal when bathing or showering.
Additional Info
Product Indications
Dry, Very Dry to Irritated Sensitive Skin
Share