We try our best to make the image as a representative of the actual product as possible. In rare cases, the actual appearance and language on the package of the product may differ from the one presented in the picture.
Bioderma Atoderm Crème Ultra-Nourishing Cream 500ml
Bioderma Atoderm Crème softens and nourishes dry sensitive skin from the first use. Recommended for infants, children and adults.

In stock
Order now and get it between next Wednesday January 27th and Friday January 29th in Saudi Arabia with DHL Express Shipping.
Watch videos about this product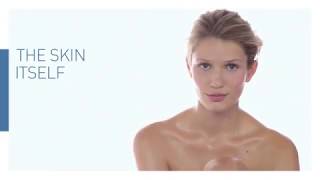 Details
Bioderma Atoderm Crème is indicated for normal to dry sensitive skin and is recommended for infants, children and adults. With restoring and nourishing ingredients, this product strengthens the skin barrier, limiting the penetration of irritants. The Skin Protect Complex biologically restores the skin barrier to boost hydration levels and fight dry skin, thanks to emollient sugars and Vitamin PP. The cream also contains moisturizing substances which bind water in the upper layers of the skin and prevent its loss, increasing the moisture levels by 80%.
Characteristics
Bioderma Atoderm Crème has the following characteristics:
Provides long-lasting moisturization
Keeps the protective film of the skin
Prevents dryness and irritation
Creamy texture
Paraben free
Without soap
Hypoallergenic
Fragrance free
Non comedogenic
How to use
Apply Bioderma Atoderm Crème to thoroughly cleansed and gently dried skin, once or twice a day. Cream applied to the skin sprayed with mist after a shower or bath, moisturizes more intensely.
Additional Info
Share