We try our best to make the image as a representative of the actual product as possible. In rare cases, the actual appearance and language on the package of the product may differ from the one presented in the picture.
Bioderma Sensibio H2O Make-Up Removing Micelle Solution 250ml
Bioderma Sensibio H2O removes makeup from the face and eyes. Cleans, refreshes and soothes the skin.

In stock
Watch videos about this product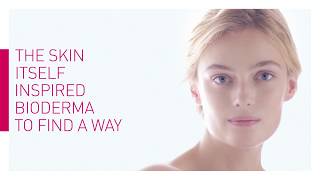 Details
Bioderma Sensibio H2O is a mild cleansing solution indicated for sensitive and intolerant skin. This micellar water is suitable for removing impurities and makeup, while still respecting the integrity of the sensitive and intolerant skin The micelles in the formula allow for a gentle cleansing process that does not require rinsing with water and can be used on every occasion even if water is not available. A makeup artist's favorite, this was the first formula on the market and continues to be the bestseller all over the world. Although formulated to keep the sensitive skin's integrity, this formula is suitable for all skin types.
Characteristics
Bioderma Sensibio H2O has the following characteristics:
Completely removes makeup, even waterproof
With a gentle formula that does not disrupt the skin
Doesn't require rinsing with water and can be used at all times
Prevents skin irritation
Hypoallergenic, suitable for sensitive skin
Suitable for cleaning the face, including the eye area
Fragrance free
Alcohol-free
How to use
Apply Bioderma Sensibio H2O to a cotton pad and gently wipe the face and eye area. If necessary, this process can be repeated. Does not require rinsing with water.
Additional Info
Share